Business
Common Shipping Terms Every eCommerce Owner Should Now
Common Shipping Terms Every eCommerce Owner Should Now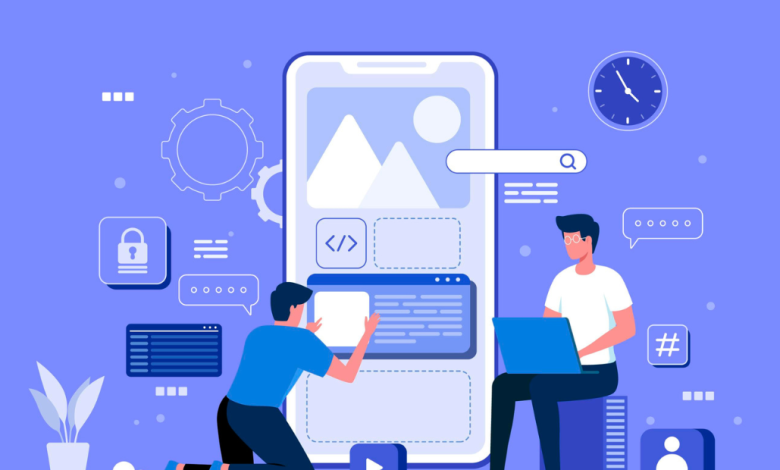 Common Shipping Terms Every eCommerce Owner Should Now
When you own an eCommerce business, one of the most important aspects is understanding shipping terms. If you don't know what certain words mean, your shipments could end up taking longer or costing more than expected. To help you navigate the world of shipping jargon, here is a comprehensive guide to common shipping terms that every eCommerce owner should know.
The Essential Guide to Common Shipping Terms Every eCommerce Owner Should Know
Freight Class
Freight class refers to the classification system created by the National Motor Freight Traffic Association (NMFTA). The system divides products into 18 categories based on their density and handling requirements. Knowing your product's freight class can help you save money when it comes to shipping costs.
Courier
A courier is a company that specializes in providing urgent deliveries of parcels, documents, and other items within a specific timeframe. Courier companies typically offer faster delivery times and better tracking than traditional postal services.
LTL Shipment
LTL stands for "Less than Truckload" and refers to a shipment that does not require an entire truckload or container for transportation. This type of shipment is generally less expensive than FTL (Full Truckload) shipments because the cost of transportation is shared between multiple customers who are sending smaller amounts of cargo.
Palletizing Services
Palletizing services involve wrapping and organizing products into secure containers so they can be shipped safely and efficiently via ground or air transportation using pallets or skids. By using palletizing services, eCommerce owners can ensure their products arrive at their destination without being damaged in transit.
How does eCommerce shipping work?
When it comes to shipping eCommerce orders, there are several factors that you need to take care of. You will need to select the right carrier and packaging materials, calculate accurate shipping costs, track shipments, and provide excellent customer service when issues arise to ensure that your customer's orders arrive on time and in perfect condition.
To choose the right carrier and service level for your customers, you need to consider a variety of factors such as cost, speed, reliability, and parcel size. Once you've selected the best option for your business needs, you need to make sure that your packaging materials are appropriate for the contents and can withstand transit conditions. You should also make sure that your chosen courier is able to deliver to the destination address.
When calculating shipping costs, you need to factor in both the cost of the carrier and any additional services or fees (such as insurance) required. It's important to ensure that these costs are accurately communicated to your customers before they commit to purchasing. You should also keep track of shipments so that you can provide customers with detailed updates throughout the delivery process.
Besides everything cited above, excellent customer service is essential for any successful eCommerce business. If a shipment is delayed or an issue arises, it's important to be able to respond quickly and efficiently in order to ensure customer satisfaction. Keeping customers informed of any delays or problems with their order, and providing solutions as quickly as possible is the key to success.
Factors to consider while choosing a
shipping company
Reliability
One of the most important factors to consider when choosing a shipping company is reliability. You want to be sure that your shipment will arrive on time and in good condition. There are a few ways to gauge a shipping company's reliability, such as reading online reviews and asking for recommendations from friends or family.
Cost
Of course, the cost is also an important factor to consider when choosing a shipping company. You'll want to get quotes from several different companies before making a decision. Be sure to compare not only the base shipping costs but also any additional fees that may apply.
Flexibility
Another factor to consider is flexibility. Some shipping companies offer more flexible options than others, such as the ability to track your shipment online or change the delivery date if needed. If you have specific needs, be sure to ask about them before making your decision.
Customer Service
Customer service is another important factor to consider when choosing a Shipping Company in India. You'll want to be sure that you can reach customer service easily if you have any questions or problems. The best way to gauge a company's customer service is to call and ask a few questions before making your decision.
Shipping Options
Be sure to consider the different shipping options offered by each company before making your decision. Some companies offer expedited shipping for an additional fee, while others include it as part of their standard service. Consider your needs and budget when making your decision.
Reputation
Finally, be sure to research the reputation of each shipping company you're considering before making your decision. Read online reviews and check with the Better Business Bureau to see if there have been any complaints filed against the company.
Shipping aggregators like NimbusPost have the expertise to offer domestic shipping service, air shipping, worldwide storage and fulfillment services. They have a wide delivery partner network, excellent coverage area and an AI-enabled platform to ensure an easy and safe shipping experience for SMEs, D2C brands, and large-scale companies.
Conclusion
Shipping terminology can be confusing for eCommerce owners who are new to the game—but it doesn't have to be! With this guide as your reference, you can now confidently choose the right shipping options for your business and get your products where they need to go quickly and affordably. From freight class to palletizing services, understanding these common terms will put you on track towards becoming an expert in all things shipping-related!