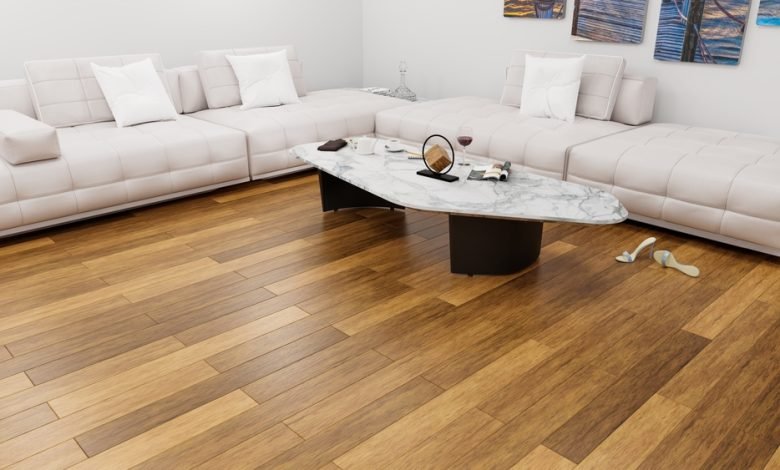 When choosing the right timber flooring for your home, the options can seem overwhelming. With so many types of timber available, it can be difficult to know where to start. But with the right information and guidance, you will be able to find the perfect match for your home.
This guide will take a closer look at the variety and types of timber available from a timber flooring supplier, and help you make an informed decision about your next project. Read on to know more in detail!
Types of Timber Flooring Options- Points To Note
Below highlighted are some common options for floorboards that you can buy from a timber flooring supplier.
Rose Gum – integrated with a fascinating pinkish/ reddish brown shade, it flaunts a straight and simplistic texture. This flooring comes with an average life.
Ironbark – Rich in texture and color, robust, and compact in build, these timbers are mostly pale brown in shade or red to dark red. Owing to its extensive sturdiness, it is perhaps the most popular choice in timber flooring.
Spotted Gum – Exhibit unique and stylish polygonal patterns; spotted gum is also known for its fine dark brown shade. It is hard and solid, which is why it finds prominent usage in framing houses and decking works.
Durable and Affordable
At the time of installation,, timber floors could seem expensive, yet compared to some of the popular options in the market, which are comparatively cheaper, timber is long-lasting.
So when considering laminate, tiles, carpet or bamboo, or vinyl flooring, they may offer a life span of10 to 15 years, but with the right maintenance, it can have a longer lifetime.
Uniqueness
Natural timber is unique in every respect. From texture to color, finish to feel; nothing can beat the enigmatic nature classic appeal of timber. Besides, if you consider the aesthetic appeal that timber flooring can infill into an interior, it is hard to resist its attraction and enigma. Smooth, warm, and with an unbeatable gorgeous appeal, timber has a timeless appeal from centuries as a flooring option that you can get from a timber flooring supplier.
Good Health Supporter
According to studies conducted for years, timber is beneficial for controlling blood pressure lowering stress levels and heart rate. Besides, its color and texture promote emotional balance and stability, too, according to many researchers.
Apart from these, timber floors have a natural ability to minimize humidity levels, improving the quality of air and quality. Timber is a product of nature that does not contain harmful volatile organic compounds that can harm health.
Easy to Maintain
If you are well acquainted with routine sweeping and dry mopping, buying floor from a timber flooring supplier can give you a luxurious and elegant feel and appeal for years. Moreover, it does not even seek regular wet moping, which can be restricted to once a month or so.
Sustainable
In Australia, the maximum supply of raw timber for timber floors comes from Australian forests. Even though it means cutting trees, the manufacturing and processing of timber floorboards emit far less carbon than ceramic tiles, vinyl, or concrete. Timber is a natural insulator which is why it helps to keep your interiors warm, thereby minimizing the energy bills of the heater.
As a product of Mother Nature, timber can disintegrate into the soil even when dumping. So even if you think of replacing timber flooring, it is eco-friendly as waste too. Besides, timber is also not toxic, which is why it is children and pet friendly.
You can ask your timber flooring supplier for different types of finishes they offer, the most common ones being wax, polyurethane, and natural oil. Besides, big suppliers have a huge range of timber finishes and quality, so you can accordingly make your pick and design and stylize your home.
Conclusion
From the traditional look of oak to the warmth of jarrah, the possibilities are endless when it comes to choosing the right timber flooring for your home. By understanding the variety and types of timber available, you'll be able to select the perfect match for your design style and budget. Don't settle for anything less than the perfect flooring – talk to your local timber flooring supplier today and find the right timber for your home.