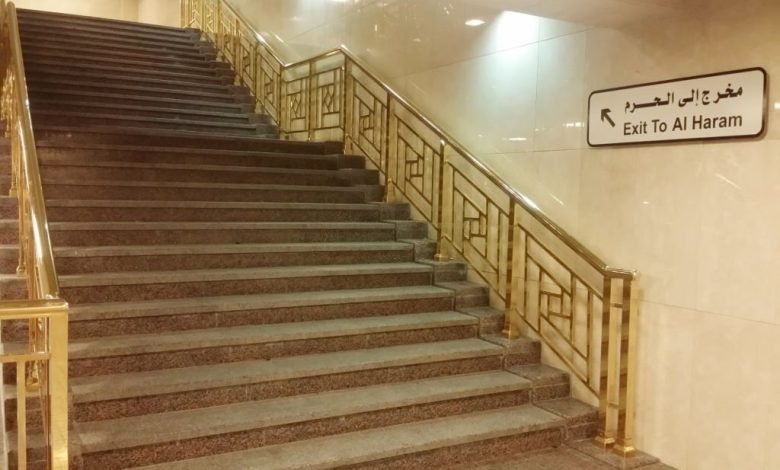 The carpet runner is like the cover of a book, and it's the first thing people see when they come to your house, and it should set the tone and reflect your home's image. Even though the remaining hallways look simple like other room areas are, the distinction product in them is runners. 
These rugs are the connectors that help to connect one space to another and make a home out of rooms that used to be separate.
There are many ways to improve the look of your hallway, such as decluttering, adding a mirror to reflect light, or buying a lampshade. However, a hallway runner rug is the best choice if you want to make a statement and give the space light, clarity, and consistency.
How to Choose the Best Runner
Runner carpet or rug pieces come in many different styles and materials. If you need a rug that can withstand wear and tear, choose a runner or a hand made rug made of strong materials. 
Flat-woven carpets are great for hallways because they are easy to clean.

Complementary area rugs can add a touch of elegance to your room, making your guests happy. 

The color of your area rug shows who you are and how you live. So choice of color should be wise. 

You can make a small room feel bigger with a neutral look or make a big impact with bright colors that contrast with each other so always choose lighter with darker shades.. 

The color of the runner often impacts your mood in the hallway, and sometimes the whole hallway seems more professional and beautiful with a contrasting runner in it. 

If you put runners in areas with a lot of foot traffic, you should put the material at the top of the list. 

Choose a rug material that can handle a lot of foot traffic, stains, scratches, and pet paws. 
How to Measure Hallway Runners
If you ever consider that measuring rug runners is very important, let's talk about this.
Get an Accurate Count of Your Floor Space
When choosing a hallway runner, it is important to consider its usefulness and aesthetic appeal. To do this, measure the length and width of your hallway and look for a runner that leaves about 10 to 13 cm of floor space on each side. This will not only make the area seem prettier, but it will also prevent your carpet from folding and heavy foot traffic. If you choose a shorter runner, put it in the middle of the room.
Look at the Furniture in Your Foyer
When choosing a carpet for a hallway, take furniture into account. You could choose a coat rack, shoe cabinet, or sideboard with the contrast carpet runner. Some furniture should go on an area rug, which will help keep the runner in good shape, define the space, and prevent the hallway from appearing too crowded.
Leave Enough Room for Doors
When choosing the size and placement of your carpet runner, you need to consider how much space it will take up inside. If you do, your hallway will be usable, and your doors may protect your rug.
Advice for Runners in Hallways: Resources
Hallway runners come in many materials, so choosing one that looks good in your home is important. Most hallway runners get a lot of foot traffic, so they should be made of a durable and easy-to-clean material.
Polypropylene Is a Material That Can Change
Polypropylene carpets runners are a great choice for your home's entryway during the rainy and colder months. They are strong and resilient, so they won't get caught on things. They're also waterproof and simple to clean.
Advantages of Wool Rugs
Wool is a fantastic material if you want to purchase a natural runner.
It's more expensive and tends to shed, but it's also very durable, good for people with allergies, and can last long with proper care. Wool rugs have benefits like being easy to clean and making your hallway look warm and inviting.
Pick Options That Are Natural and Will Last
A seagrass runner is a great choice for someone wanting a durable, easy-to-clean option. It has a waxy coating that helps protect it, and it also looks good in a home with a natural, earthy look. Sisal is a strong fiber that can be used in many ways, and it is also naturally resistant to stains. 
Also Read: Carpet Buying Guide
Choose a Rug With a Thick Pile to Make It Last Longe
r
A higher-density thick rug means that the material is looped together tightly, making a strong structure. This can help reduce noise, echoing, and wear and tear. Flatweave carpets are a great example of this type of rug, and they are easy to clean and withstand much foot traffic without losing their good looks.
Using Flower Patterns to Make a Point
The process of decorating one's home may be quite entertaining. Considering new methods to make a room more unique and beautiful. Start by removing stock from the hallway and cleaning the area to put on the carpet runner. If you're remodeling the whole house or specific area, you must start from scratch. Placing a rug in a room is a great way to give it some character and applause to your home space. Rugs may match your furniture and liven up a space.
Hallways of Today Have Geometric Designs
To provide contrast, lay a geometric runner in the hallway to match the modern design with strong architectural lines and patterns and make the space seem homier. The geometric runner looks wonderful by the entryway, but the design alternatives are endless. It's great for dining and living rooms. The geometric runner may be customized in color, size, and material, and it is resilient, easy to clean, and easy to remove.
Use Lighter Colors to Make a Room Look Bigger
Lighter paint may expand and brighten a space. Paint walls a lighter shade of the room's main hue to make it seem bigger. To expand a green room, paint it yellow. Light-colored accent walls make the area look bigger. Paint one wall bright blue and many accent walls darker blue. This optical illusion makes the room look bigger.
From Where you Should Buy Carpet Runners?
There are many Brands Available that provides Quality Carpet Runners. You Should Consider the Quality and you can select any Brand according to your Choice for Affordable Carpets for Home.
Final Words
Carpet runners are an easy way to instantly give your floors more character and style. These runners were only seen in expensive homes in the past, but they're available to everyone these days. We hope you've enjoyed our blog about choosing the best carpet runners for your place. Thanks for reading!