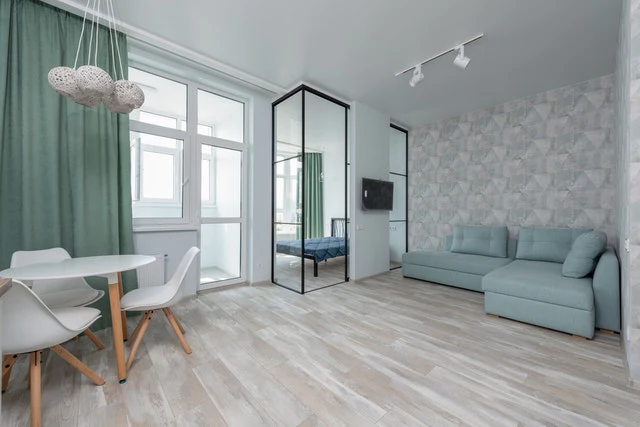 Vinyl flooring has been a popular alternative to more expensive options, like wood or tiles, for around 100 years. Various technological advances and innovations make vinyl flooring far superior to those created two decades ago. Today's most popular flooring options are engineered hardwood, carpet, porcelain tiles, laminate, and vinyl, but many prefer vinyl over other materials.
Vinyl flooring is durable and versatile, but it also has disadvantages. It is best to outweigh the pros and cons before buying a product to make your house come together. So, before heading to a flooring store in Columbus, Ohio, read our article:
Pros Of Vinyl Flooring
It is important to ensure your flooring option is the right one for your home since it is the first thing people see. It also brings the whole home together. The flooring of every room should be beautiful without compromising on practicality and budget, which is why vinyl is the best option. 
It is Budget-friendly
Vinyl is one of the most affordable flooring types in the market today. Prices can differ depending on the thickness, brand, and pattern selected, but many affordable options are available.
A Vast Variety Of Finishes
Vinyl is now printed in various looks, patterns, and colors. You can find it in simulated stone, tile, and wood grain patterns. Many of these materials, like luxury vinyl, look almost like the real material they are trying to imitate. For example, this lets you imitate the look of hardwood in any room without the cost or difficult installation. It also creates an affordable flooring option for something that looks expensive.
More Durable And Resilient Than Ever
Vinyl flooring is more resilient than you realize. The engineered vinyl variety WPC is a wood-plastic composite that has allowed vinyl to reach new levels of durability. But, it can still be prone to damage, like scratching, if not treated properly. When cared for properly, vinyl can last for 10 to 20 years. However, this will only happen if your vinyl is high quality and well manufactured. 
Easy To Maintain
Today's vinyl floor types have a resilient protective coating that makes them resistant to staining and dirt. This makes cleaning much easier compared to other flooring types. Spills and splashes can be cleaned easily. Furthermore, if you sweep and mop it occasionally, it will continue to perform for years.
Installation Has Advanced And Simplified
vinyl tiles were created as an alternative to bulky, inconvenient rolls and are easier to install than ever. The tiles have plastic backs that you can peel off to reveal adhesive. You can then press it into place. This makes installing vinyl flooring a DIY option. If an area is scratched or stained, the affected tile can be replaced with a new one instead of redoing the whole floor. 
Water Resistant And Insulating
Vinyl creates an insulating layer in the home that helps with efficiency and feels good as you walk on it. It is also water and moisture-resistant, unlike real wood flooring. When you choose printed vinyl over true wood from the best flooring store in Columbus, you can have a wood-like look in rooms that otherwise would not be able to have one, such as bathrooms and kitchens.
Cons Of Vinyl Flooring
Although there is no doubt that vinyl is a material with many great advantages, that doesn't mean there aren't disadvantages either.
Damaged Easily
Vinyl isn't as strong as others, like wood, since it can't withstand heavy loads and can get damaged by sharp objects. It is also more difficult to repair than other materials, and you may need new flooring.
Colors Can Fade
Although it sounds bad, it's not as bad as you think. The colors fade because of too much direct sunlight, so it's not recommended for outdoor or conservatory use where extreme temperatures can damage it.
Not Biodegradable
Since vinyl is made out of plastic, it's not biodegradable. It means it will take a long time to break down after being disposed of. People typically don't recycle this material, so it goes straight to landfills.
Types Of Vinyl Flooring
There are many types of vinyl flooring available for your selection. There is sheet vinyl; you can also choose between luxury vinyl tile and plank flooring. With the bigger price tag, luxury vinyl plank and tile can imitate other looks, such as hardwood, granite, marble, bamboo, slate, etc. 
Choosing vinyl flooring comes when you are looking for a material that can withstand heavy foot traffic and is highly durable. Sheet vinyl can be easily removed and relocated if it shows wear and tear. 
Conclusion
Vinyl flooring has come a long way since its creation decades ago. If you haven't considered vinyl for your home, give it another look. It has various features and benefits and is an excellent flooring choice for any room. You head to our flooring store in Columbus, Ohio, for excellent vinyl choices. 
Get More Information about the What Are The Best Facts About Vinyl Rolls