Travel
What should a woman prepare for Umrah?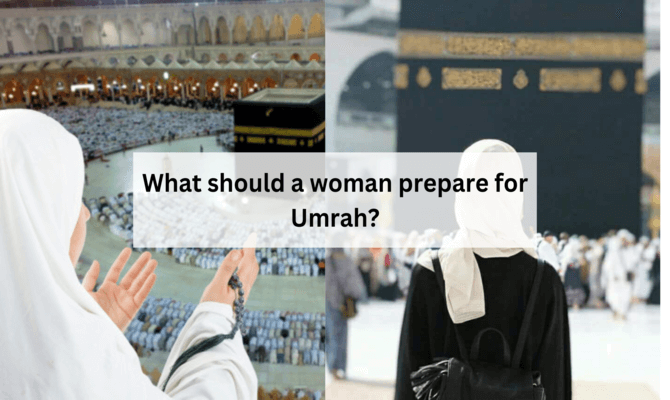 As we know that Muslims from all over the world go to Makkah every year to perform Umrah. Muslim pilgrims wish to make this holy journey without any hesitation because it is a wonderful experience. The first thing to do in performing this holy pilgrimage is appropriate planning and readiness. A pilgrim can make his travelling memorable by taking the right steps before going to Makkah. So, what a woman should prepare for Umrah? This article will provide you with thorough information, especially for women.
Umrah is the magnificent Sunnah of the Prophet Muhammad (PBUH). The main objective of this sacred journey is to atone for severe sins and seek forgiveness from Allah Almighty. Since a pilgrim spends his money and time on God, this spiritual trip is also viewed as removal from poverty and life's troubles.
Women can book solo Umrah packages as they are not properly restricted now for Mahram persons. But they should be part of a well-organized group.
Umrah Preparation for women
Women pilgrims should properly prepare themselves when they travel to Makkah to accomplish their pilgrimage. This preparation can include:
Mental Preparation
Mental preparation is one of the most crucial for Umrah. It also involves proper behaviour and attitude. A woman must have authentic knowledge about the objective and procedures for performing Umrah. She can prepare herself mentally by carrying out various activities like watching videos, reading books and articles, attending seminars, etc.
Physical Readiness
A physically fitted pilgrim can perform in 3 to 4 hours. Since, Tawaf and Sa'ee are two major aspects of Umrah, which require more energy. So, ladies should increase their stamina. Women who are physically competent can perform it without experiencing any illness. Moreover, ladies should eat healthy meals and take proper vitamins if they want to improve their stamina.
Read also: How should travellers prepare for a trip?
Packing the essentials
Essentials are the most important ones, which you can't leave in your departure. When going to Makkah for a religious journey, women pilgrims should pack the essential items. These can be:
Travel Documents:
Passport and e-visa
Photographs
Emergency contact number
Complete travel guide
Flight tickets
Hotel and travel vouchers
First Aid Box:
Painkiller Tablets
Cough Syrups
Antibiotics
Glucose
Bandages/Plasters
Sanitary Pads
Vaseline
Other items:
Hijabs and Abayas
Unscented perfumes/creams/toothpaste
Socks
Undergarments
Mobile Phone/charger/Saudi SIM card
Tasbih or digital counter/Prayer mat
Pocket Quran
Miswak/Toothbrush
Comfortable Travel Shoes/Ihram shoes
Learn all about Umrah
Umrah is a holy journey that has various rules that women should know. Before performing a pilgrimage, they must acquire as much knowledge as they can.
Choosing clothes according to the weather
It is significant to keep an eye on the weather so that you can pack appropriate clothes. In summer, you should wear light attire because the temperature in Makkah can range between 46 and 49 °C. In winter, the temperature can range between 22 and 27 °C. So, women should wear thick clothing during this season.
Conclusion
By summing, planning and readiness are the initial stages of pilgrimage. Women should ready themselves in several ways as mentioned above when they go to Makkah to do Umrah. Make sure to pack all the things before your departure. Choose the Cheap Umrah packages 2023 from an authentic and reputable company. Hope your journey will be good and successful!