Business
10 ways to Celebrate Birthday in a Budget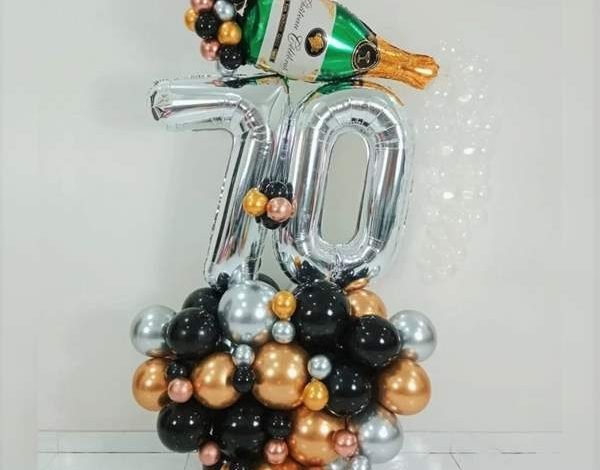 Looking for ways to celebrate birthday in a affordable way?  Balloons are an easy and affordable way to add some festive flair to any birthday party. You can use solid-colored balloons or mix and match different colors to create a fun and vibrant atmosphere.
Potluck Party
Host a potluck party: Instead of spending money on food, ask your friends to bring their favorite dish to share. You'll get to try new foods and save money.
Balloon Bouquet
A balloon bouquet is a collection of inflated balloons that are arranged together and often used as decorations for parties, celebrations, or events. Balloon bouquets can be made up of a variety of different types of balloons, such as latex balloons, foil balloons, or mylar balloons. They can also be customized to match a particular theme or color scheme. Balloon bouquets are typically held together by a weight or anchor, and they can be arranged in a variety of different styles, such as in a cluster, spiral, or arch formation.
Have a Picnic
Have a picnic: Plan a picnic in a local park or even in your own backyard. You can pack some sandwiches, snacks, and drinks to celebrate your special day.
Go on a hike: Take a hike in a nearby park or nature reserve. Enjoy the beautiful scenery and the fresh air.
Host a game night: Invite your friends over for a game night. You can play board games, card games, or even video games.
Have a movie night: Rent a movie or stream one on your TV. You can also ask your friends to bring their favorite movies to share.
Bake your own cake: Instead of buying an expensive cake, bake your own. You can find plenty of easy and delicious cake recipes online.
Flower Delivery
6. First, you'll need to decide what type of flowers you want to send, as well as any additional gifts such as chocolates or a stuffed animal. You can typically choose from a variety of arrangements, including bouquets, vase arrangements, and potted plants and order online flower delivery to celebrate your birthday in your budget.
7.Make your own decorations: Get crafty and make your own decorations for your birthday party at your home. You can find plenty of DIY decoration ideas online.
8.Have a themed party: Pick a theme for your birthday party and ask your guests to dress up. You can have a costume party, a Hawaiian luau, or even a 90s-themed party.
9.Volunteer: Spend your birthday giving back to your community. Volunteer at a local shelter, soup kitchen, or nursing home.
10. Have a spa day at home: You don't need to go to an expensive spa to pamper yourself. Have a spa day at home by taking a relaxing bath, giving yourself a facial, and painting your nails.
Remember, the most important thing is to have fun and celebrate the person whose birthday it is! These are the best ideas that you can do, to plan a perfect budget friendly birthday decoration party for your partner.