Business
ALL ABOUT 3D PRINTED ARCHITECTURAL BUILDINGS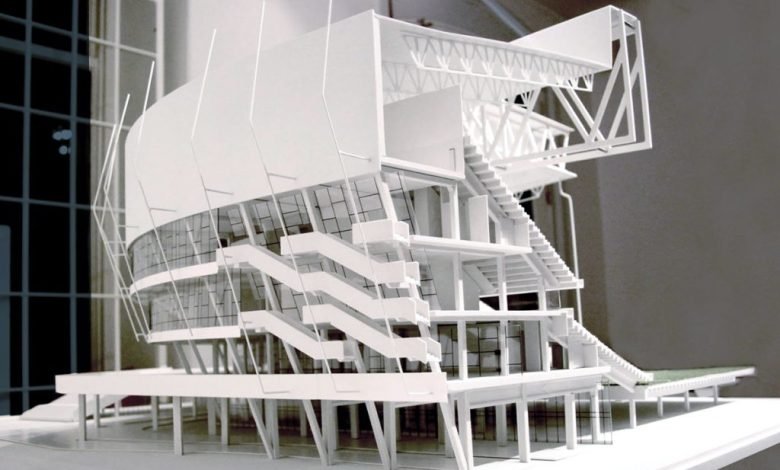 T.aExquisite designs in architecture have been a part and parcel of our life for ages. Our forefathers and ancestors used a wide variety of plans and styles to add creativity and elegance in different forms to our lives. Whether it was the design of jewellery, clothes or buildings, their imagination and innovation made them all distinct. Ideas were inspired by various genres and dynasties. Various art and craft forms have contributed to creating art forms which allow experimenting with different styles and materials. One such experiment which has turned immensely successful is the 3D printed architecture buildings. It has not only taken the world by storm but has inspired the growth of new generation designers and engineers who have brought-in diversity to the monotonous approaches being used earlier. 
So what exactly is the 3D print architecture building technique? And what does it do? 3D printing gives you an exact idea about the final output by presenting a model or a prototype in the form of a 3D structure. This structure is open for examination, modification and even error rectification. It is a method to promote, publicize and market an idea along with supporting any fund-raising initiatives. The physical representation helps to identify the best-suited material, along with addressing other cost and quality issues. The use of the latest technology including state-of-the-art machinery helps to create designs and styles which were unfathomable during earlier times. The printing using a 3D process speeds up the whole procedure along with creating drawings with high-level precision and reduced costs. 
Let us explore the world of architecture printing in 3D model forms:
Ease of use
:
The 3D print method makes the final outcome more imaginable and precise. Thus, it makes the whole process easy and hassle-free. The software makes it easy to use and manage the processes with convenience. It leads to faster processing and further accelerates the production process. It thus saves time and energy. Studies have shown that the implementation of 3D technology of printing promises higher efficiency. And accuracy in addition to reducing the cost of labour and other costs. It helps to reduce unnecessary costs and allows the use of the latest technology at all levels.
Surface Finish and Final Look
:
The final output of the 3D style of printing is fabulous and reflects the precision of its final product. The surface finish and the design is accurate and very precise making it appear smooth and presentable. It is true even for complex designs which are sometimes difficult to perceive. The use of technology for creating a prototype gives a most appropriate idea about the final output based on the model. Today when countries are engaging in the most complex and modern design, the concept of 3D design for architecture renders the most sought-after service by conceptualizing the idea and subsequently materializing it. 
Cost Effective
:
By putting this technology into use, the client gets the most economical solutions based on hi-tech information and data. It helps to save a lot of money in experimenting and exploring various options, especially when it comes to construction projects. Especially in UAE, these days this technique is being used extensively to create designs and models to be able to conceptualize the project virtually before going ahead with the construction process. It saves costs and expenses involved in modifying and fixing the lacuna later. It creates more relatable and practical solutions and brings in variety and sustainability. Once all the details have been explore and every process is finalized, it becomes very easy to shape up the project in real-life. The integration of various aspects of production becomes seamless, thereby saving money and time. 
Eco-friendly
:
As this whole process of conceiving and conceptualizing is done using technology, there is a saving of resources. Instead of experimenting with the resources and making changes in real projects, the gaps and weak points can be identif in advance. They can be fix to ensure that the final production process is not hinder. It leads to faster production and lesser or rather no wastage of material, men or machinery, thereby contributing to an eco-friendly approach to the whole process.
Scope for Innovation
:
The use of 3D technology of printing in architecture brings in a huge scope for innovation and experiment, leading to excellence. The designs are innovative and basic, based on extensive study and planning catering to the most essential needs. The use of computers allows for innovation and exploration of newer ideas and designs in addition to creating novel solutions. And the use of computer-based software programming to create an array of designs and styles to choose from and check for their sustainability and viability is all well-accommodated through the use of this method. 
The use of a 3D method of architecture printing is one of the most modern. And widely acceptable techniques, as it showcases the recognition of the use of technology in a creative manner. Thereby opening up the scope for innovation and experimentation with a variety of materials. It also promotes the trial and use of new materials, which are better and more reliable. There is scope to customize and cater to the needs of the client in a more fulfilling manner. The use of 3D technology also facilitates easier communication thereby creating a global village as information can be dispense to all parts of the world within a fraction of a second. It helps to communicate and convey ideas in a more satisfying way.
Architectural 3D printing service is the latest on the block and can provide readymade solutions to the problems faced in business, especially when it comes to conceiving products from a future perspective. It helps to add diverse design possibilities and caters to each and every project with equal efficiency. There is no prejudice due to the size or location of the project as the program takes into account all such factors while offering customized solutions. So what are you waiting for? Take the lead in your business by choosing the most likeable and viable solutions to your future projects and take your business to new heights.