Technology
Future of App Development & Artificial Intelligence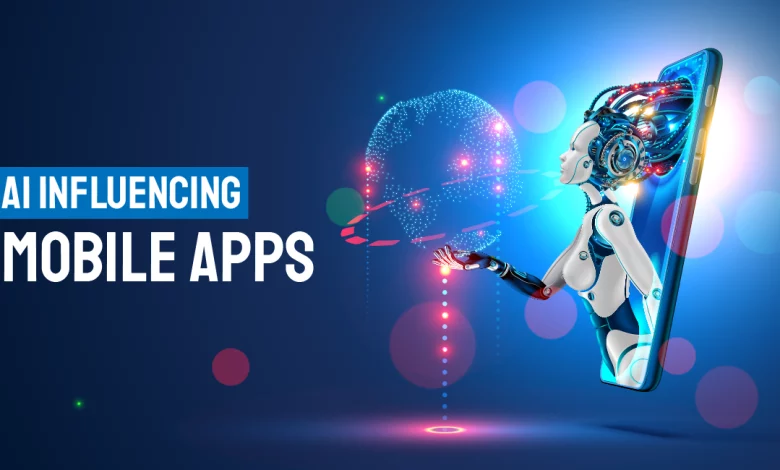 The newest buzz in the tech industry is AI or artificial intelligence, and it is going to alter the future of mobile app development. It might completely change how mobile applications are created as it gives computer intelligence akin to that of humans.
AI empowers machines to think, act, and behave ethically, and mobile machine learning is continuously growing and solving problems where traditional machine learning lacks or struggles. The truth is that this is inevitable. Future mobile applications will need lower latency and better processing rates, and AI is one of the best web solutions to cope with it.
Many business owners and entrepreneurs desire to leverage artificial intelligence services to enhance and customize the app experience for their users. And AI-powered mobile apps, such as those for healthcare, retail, gaming, or logistics, can assist all significant industry sectors. There are many mobile app development services agencies that are already making the best efforts to blend AI into their app development process, and some are successfully doing it.
So, what entails the future of mobile app development and AI? Read this article as we're going to discuss all the AI-related things that will surely shape the future of app development.
AI Will Shape the Future of App Development; See How
Here are the AI perks that many mobile app developers think will shape the future of app development.
Increased Automation Levels
The essential element of intelligent automation is AI. And analyzing structured and unstructured data using machine learning and advanced algorithms, every business, regardless of the industry, can build a knowledge base and produce forecasts using that data.
Increased employee happiness can lead to higher productivity. And for this reason, AI technologies are made accessible to developers in order to take general help. Automation can replace mundane or otherwise viewed as ineffective tasks. It frees up developers to focus more on rewarding endeavors.
Highly Personalized UX
App developers should make efforts to create mobile applications that offer a highly customized experience to their users.
For a mobile application, providing a tailored experience is a continuous process. This will significantly increase user loyalty and engagement. The user's experience is shaped by the content offered to him, and users are wowed by apps that offer exciting functionalities.
App developers can use AI to produce the proper kind of content, as AI is able to understand users' decisions and assess their behavior. A mobile application for a cosmetic business, for instance, can provide the user with appropriate recommendations based on his prior selections.
Mobile Apps for Wearables
Mobile devices and wearables are both increasingly indispensable. A staggering increase from previous years, the market of wearables has become a rapidly growing sector. And app developers now want to make full use of this growing sector.
These IoT-enabled devices serve a variety of purposes and are crucial. This might be anything from delivering physiological data to displaying health statistics. When combined with a mobile app, it makes life for users easier and more convenient. Therefore, users are demanding more functionalities from wearables, and developers of different agencies have been left with no choice other than to use AI to generate models and codes to create seamless wearable apps full of numerous beneficial functionalities.
Security with Facial Recognition
A person can be recognized from a photo or video using facial recognition. Well, this feature is not that new, but it is recently gaining more notoriety and is becoming more widely accessible.
It is due to the cutting-edge digital solutions like mobile device secondary authentication and personal photo applications compatible with these recently made abilities.
In order to recognize human faces in the background, face recognition algorithms based on AI and ML are utilized. The algorithm typically looks for human eyes first, followed by brows, a nose, a mouth, a nostril, and an iris. People are more concerned about their privacy, and with this solution, app development companies are surely going to utilize AI to provide top-notch security to their users.
Conclusion
Well, it's true that AI is influencing how mobile app development will develop in the future and that it is crucial to use. It gives AI app developers a lot of chances to advance and innovate.
The behavior of people and robots is way different, and it is also true that AI lacks creativity, but it can surely change with time. Therefore, in the coming years, AI will play a crucial role in developing mobile apps. As a result, it is now necessary to incorporate artificial intelligence as one of the best web solutions into your app to make it smarter than before.
So, if you're looking to develop an app for your business, it's time to reach out to the mobile app development services agencies that use AI in their app development process.
Also read: https://foxdenlane.com/effective-benefits-of-iot-app-development-company/