Health
NeoMED EHR Software Review And Its Features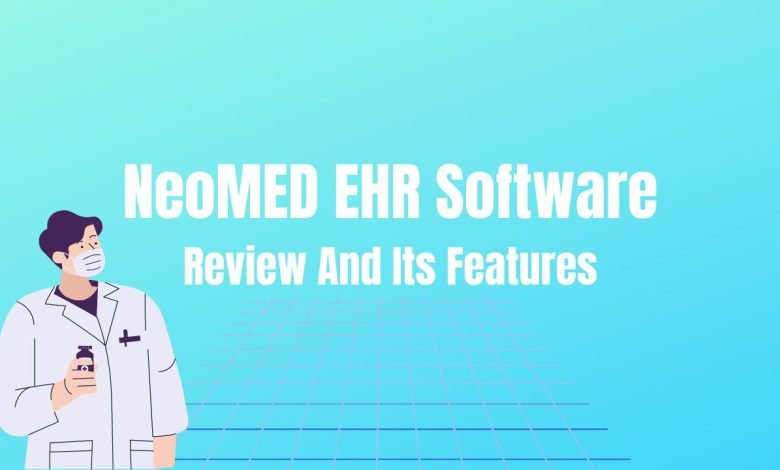 NeoMED EHR Software is a user-friendly electronic health record (EHR) system that is designed to help small to mid-sized medical practices. It offers more than 100 templates that cover a variety of parameters, including patient demographics, vital signs, laboratory results, and medication. NeoMED Healthcare also includes an e-prescription module that sends prescriptions directly to the patients pharmacy.
Features of NeoMED EHR Software
The NeoMED EHR Software offers a wide range of features that can help healthcare providers manage their business more efficiently. These include a patient portal, billing tools and electronic prescriptions (e-prescription).
The software includes more than a hundred premade forms for recording data on patient information, medications, lab results, vital signs and immunizations. It also allows users to create growth charts and graphs that display lab results, preventative care reminders and clinical guidelines.
NeoMED EHR Software has an easy-to-use user interface and supports data entry through speech recognition, direct typing and point & click. Its in-depth evaluation of patient health information through encounter summary sheets, graphs and quality performance reporting is an effective way to save time for healthcare providers.
Implementation and Support
Implementing an EHR can be a daunting task, and it is important to consider the needs of your practice before you commit to one. Some of the major considerations include training, ensuring security and privacy, and setting up billing integration.
Fortunately, there are several resources available to help small medical practices with the implementation and support of an EHR. For example, the Primary Care Information Project (PCIP) provides financial assistance to offset the cost of EHR software plus expert implementation and quality improvement assistance from an extension center.
A recent study surveyed 544 practices that had enrolled in the PCIP program and implemented EHRs during an analysis period. This study explored the barriers to and predictors of EHR adoption and implementation. It found that the financial barriers to adopting an EHR remain common despite the HITECH Act's financial incentives for healthcare providers.
Security and Compliance
Electronic health records (EHRs) are essential for patient care. They are designed to help patients get faster and easier access to their medical records while keeping them safe and secure.
NeoMED EHR Software uses a variety of security and compliance features to help organizations protect patient information. Some of these include encryption, digital signatures, and role-based access controls.
The software also includes an enterprise security policy that helps to ensure a robust network of protections. This policy helps to minimize the risk of unauthorized disclosure, misuse or alteration of data.
In addition, the software is HIPAA compliant and offers a range of other important features. This includes a complete patient portal, electronic document management, and electronic prescribing.
Pricing and plans
NeoMED EHR Software offers a range of pricing and plans that are suitable for small to mid-size medical practices. It has a number of features that include custom templates, reminders and alerts, e-prescription, content management, clinical interoperability, reporting and more. Nextech EHR Software is another best software, you should check its features.
It sends reminders for preventive care and clinical guidelines, and also lets users create graphs and growth charts for lab results. also has a patient portal that lets patients access their records and health history online.
Its machine-learning-powered rules engine manages hospital billing and revenue cycles well, allowing doctors to avoid wasting time on manual processes. It is HIPAA-compliant and stores client data securely.
conclusion
NeoMED EHR Software is a comprehensive electronic health record (EHR) system designed to cater to the needs of small to midsize medical practices. It features a patient portal that allows patients to access their records and schedule appointments online, as well as an e-prescription module that lets doctors send prescriptions directly from the chart. It also has a preventive care module that includes over 100 built-in guidelines and an integrated laboratory connectivity module that lets doctors send lab results to the database immediately.
The company offers a wide range of customizable templates for recording data on patient information, medications, lab results, vital signs and immunizations. Its streamlined billing integration also makes it easy to send claims and receive payments from different sources. Its user-friendly interface and friendly support team make it a great choice for any practice looking to improve their patient's healthcare experience.