Games
The 9 Best Isometric Puzzle Games Of All Time
Sometimes, all you need to solve a puzzle is a certain way of looking at it.
Isometric puzzle games are often visually appealing and have smart ways to play. Because the environment encourages creative solutions, an isometric view can make the game more fun and make puzzles more difficult. You can find the best isometric puzzle games here, whether you want a battle-based challenge or a low-key, puzzle-only game for fun.
The games on this list are all different, and there are different kinds of isometric puzzle games for every kind of gamer. Because we know how hard it can be to find a game you like, many of the games on this list are available on more than one platform.
Tunic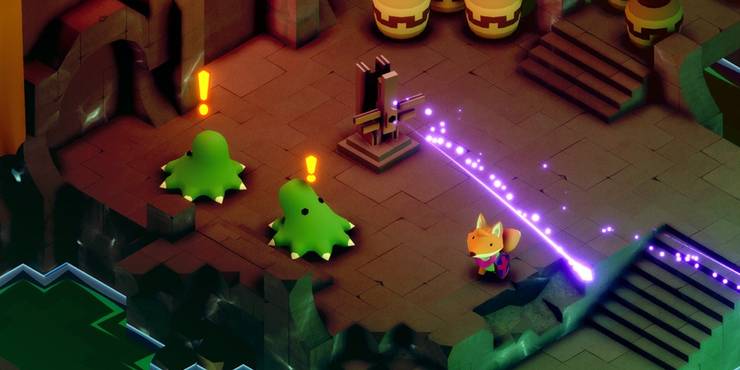 Tunic is an exploration puzzle metroidvania game similar to Souls that can be played on multiple platforms and takes place in a world full of monsters. You'll take on the role of a small, curious fox and explore the world, putting together the story and the game as you go. The game has a lot of heart, and there are secrets hidden all over the map that make you want to play for longer.
Tunic has cute graphics and moody music, but don't let that fool you into thinking it's easy to play. You will face tough puzzles and battles that are in the same style as games like Souls.
Monument Valley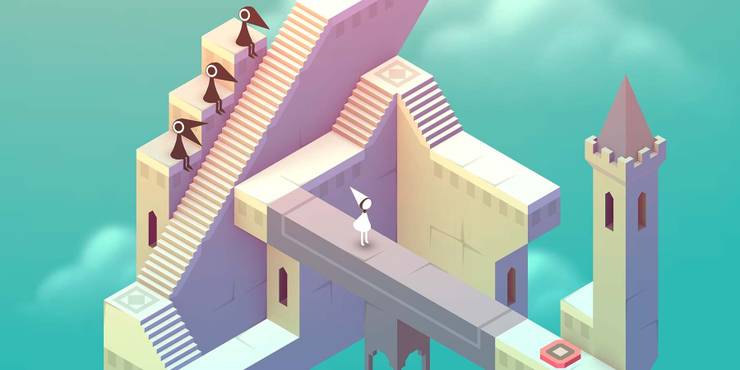 Monument Valley is a relaxing puzzle adventure game that you can play on multiple platforms. The environments are beautiful and have a lot of atmosphere, and the puzzles are challenging but not too hard. It's a lot of fun and perfect for people who don't play puzzle games all the time.
You will change the game's environments in strange ways to solve puzzles. The story of the game is about Ida, a quiet princess. As you put together the story, one puzzle at a time, you'll figure out what's going on with the game that won an award.
Unpacking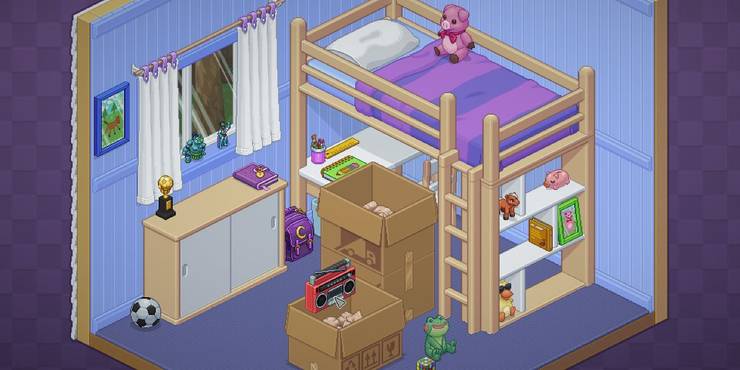 Unpacking is a cute and relaxing casual puzzle game that you can play on more than one platform. To solve the puzzle, all you have to do is take things out of moving boxes and put them in the right places. As you open the boxes, you will learn about the person who owned the things.
There are no timers in the game, so you can work at your own pace to solve the puzzles. Unpacking is a perfectly understated experience, and the calm and easy-to-understand gameplay will leave a lasting impression.
Lego Builder's Journey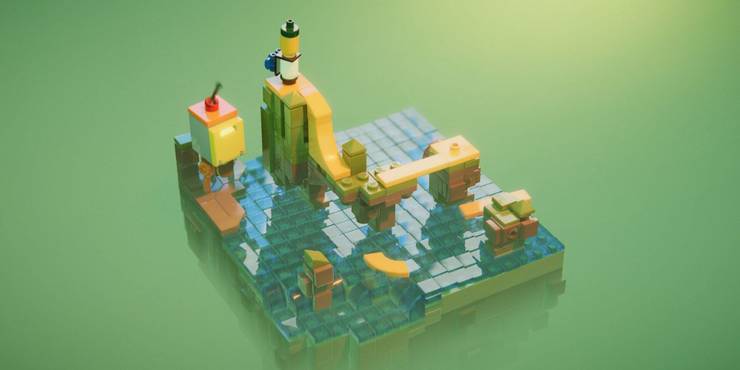 Lego Builder's Journey is an atmospheric puzzle platformer that can be played on a number of different devices. Even though it's a Lego game, it's fun for people of all ages. Users say to wait for a sale because it is a short experience that takes an average of two hours to finish.
In Lego Builder's Journey, you have to figure out how to solve puzzles without following the rules. There is a mode in the game called "Creative Mode" where you can make your own models. You can choose from different themes.
Back To Bed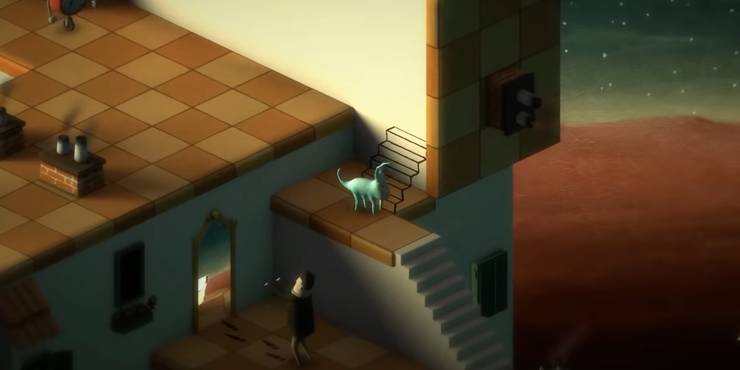 Back to Bed is a casual indie puzzle game where you play as sleepwalker Bob and have to get him back to his own bed by solving puzzles. The environment feels like it was designed by Salvador Dali, with dreamlike surrealism that puts you in the mind of sleepy Bob.
You will change the 3D puzzles in ways that often go against the laws of physics in order to solve puzzles in fun and challenging ways. Back to Bed lasts about two hours, which is good news for Bob because it means the game is short and sweet.
Tiny Room Stories: Town Mystery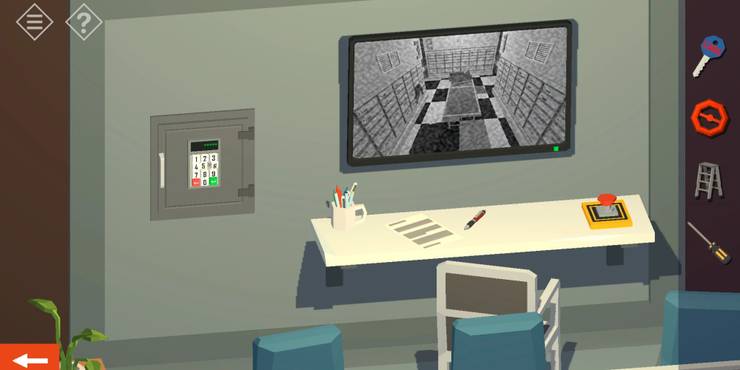 Tiny Room Stories: Town Mystery is a mystery adventure game for PC and Mobile that you play by pointing and clicking. You play as a private eye who has to figure out what's going on in the small town of Redcliff. Your father wrote you a letter asking for your help, but when you get to Redcliff, everyone is gone.
Tiny Room Stories will keep you interested with plot twists and puzzles that you can solve with your friends. As you move through the game, there will be many places to visit.
Lara Croft Go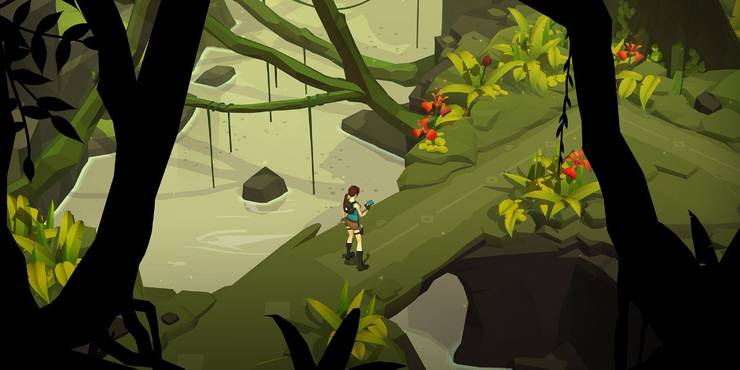 Lara Croft Go is a puzzle-adventure game with a turn-based system that can be played on multiple platforms. It is set in a world full of ruins, which fits right in with the Lara Croft series. You will play Lara as you find out the truth about the Queen of Venom. You can expect to see lots of old ruins and beautiful scenery along the way.
As you travel, you will find ancient treasures and be able to give Lara new clothes. There are battles with enemies in between the puzzles in Lara Croft Go, so it will keep you on your toes a bit more than a simple puzzle game.
Rob Riches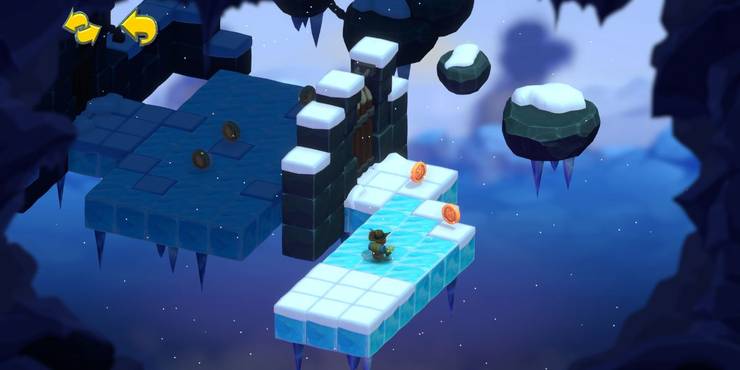 Rob Riches is a puzzle-adventure game that you can play on a number of platforms. You play as Rob, who is trying to get rich (go figure). You'll have to solve puzzles to get coins and move the story along. The game has platformer elements, so there will be times when you have to move quickly. For example, you may have to run across a bridge before it falls into a pit.
Rob Riches has three different worlds to explore and about 100 different levels to play. As you play, the levels will get harder and harder, but don't worry. There's an undo button so you can play without stress.
Timelie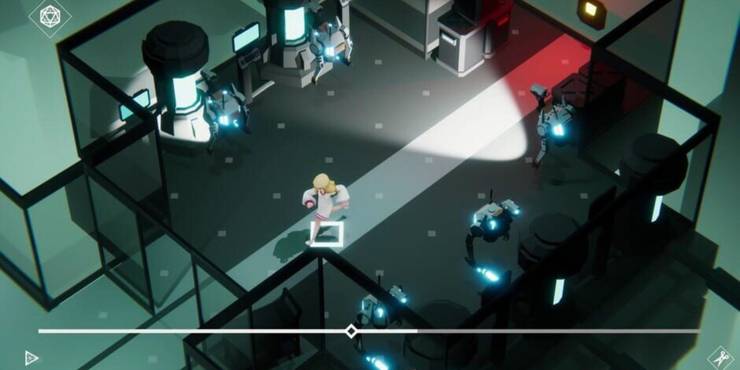 Timelie is a stealth puzzle adventure game where you control time to solve puzzles. You can play it on more than one platform. You will be able to see what will happen next. Which will help you plan your escape and sneak past enemies. Make a mistake? Don't worry, you can also go back in time.
The girl in 8 Ball Pool has a cat as a friend, and the cat will help distract enemies. Because of how the game is played, the puzzles are hard but forgiving. You could spend up to ten hours playing it.