Finance
What is a Fuel Credit Card And What Are The Benefits?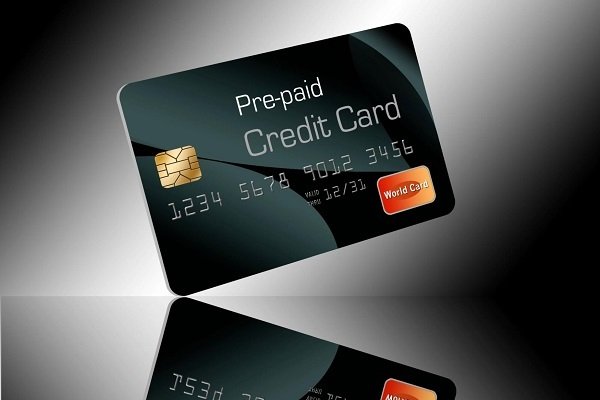 Credit cards with a fuel-related theme are typically co-branded with merchants like Bharat Petroleum Corporation Ltd, Indian Oil Corporation Ltd, and Hindustan Petroleum Corporation Ltd. These cards are ideal for people who use their cars a lot for commuting because they can help them save a lot on fuel costs.
These cards offer certain privileges for refueling vehicles at partner stations or fuel pumps. The best credit card for fuel in India operates on a rewards model, allowing users to accrue points each time they refuel and later use those points to obtain a certain amount of fuel for free.
Many people are searching for the best credit card for fuel that could reduce their fuel expenses because fuel costs are increasing yearly. There are cards made specifically to meet your fuel needs, even though most cards only waive a certain amount of fuel surcharges each month. You can save money with these cards through cashback, accelerated reward points, co-branded benefits, and other means.
Describe The Fuel Credit Card
Banks offer fuel credit cards to customers to give them the most advantages possible when buying fuel. Using this card, those who frequently purchase fuel for various purposes can reduce their fuel costs. In addition, it enables Fuel Credit card users to use it for additional lifestyle benefits.
How Do We Get a Fuel Credit Card?
A person can apply for the best credit card for fuel online or in person at the bank branch that is closest to where they want to use the card. To obtain the Fuel Credit card and lower fuel costs, the applicant must complete the application and submit the required documents.
Who may Submit an Application for a Fuel Credit Card?
According to different banks, only some are eligible to make the best use of credit cards for fuel credit cards. However, a few of the usual requirements for eligibility that a candidate must meet are as follows:
Must possess a high credit score.

You must be at least the minimum age and income level required by the bank.
The Advantages of a Fuel Credit Card
Following are a few advantages of fuel credit cards:
Reward Points 
By using these cards to make purchases, customers can earn gift cards and reward points. They can be used or redeemed at particular websites or shops.
Cashback
Every time a minimum amount is spent at various gas stations across the nation, users will receive cashback. The user's bank account is immediately credited with the cashback amount.
Surcharge Exclusion
Numerous banks that offer this card also offer the customer significant relief in the form of a waiver of the fuel surcharge at particular partner outlets. A sizable portion of the cost of fuel is made up of surcharges. Therefore, even if a small percentage is waived, it will still be extremely beneficial.
Waiver of Annual Charges
If a person makes purchases totaling a certain amount, the annual fees for a fuel credit card may also be waived. Additionally, the financial institution has the authority to raise the card limit.
Pay Your Debts
People can use the reward points and vouchers they earned when buying fuel to pay for specific expenses like telecom, water, and electricity bills, among others.
Reductions at Affiliated Restaurants
Numerous fuel credit card companies also provide significant savings at affiliated restaurants. This gives cardholders an extra choice for using fuel credit cards and reaping financial advantages.
Things to Take into Account Before Choosing a Fuel Credit Card
Here are some factors to think about when choosing the best fuel credit card in India for 2022.
Rates Of Interest And Methods Of Payment
Users of fuel credit cards should look for a card with a low-interest rate and a convenient payment schedule because they will be using them frequently.
Charges
Credit cards have annual card fees, processing fees, service fees, and other fees. As a result, it's critical to look for a credit card with low fees. This is because paying exorbitant fees will negate any benefits received from cashback, vouchers, and so on.
Processes for Redemption
These cards' redemption procedures can be difficult. So, before choosing a card, it is best to review all the terms and conditions as well as the processing time.
Summing Up
Fuel credit cards can aid in easing the burden of high fuel costs. These are specific credit cards offered by various financial institutions that can be used to refuel at partner locations across the country. The user receives monetary benefits for each fuel purchase made with these fuel credit cards. In addition to these, people should consider the credit limit before choosing the best credit card for fuel.
In the wake of rising fuel prices, consumers may make use of credit cards for fuel. To avoid damaging their credit score, people choosing such a card should manage their money wisely and stick to the repayment schedule.