Health
A Guide To Choosing The Right Vape Tank For Your Mod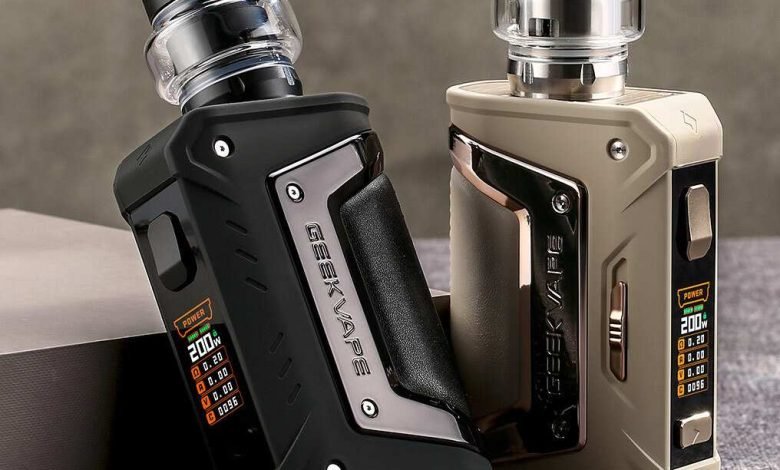 A Guide To Choosing The Right Vape Tank For Your Mod
Because of the enormous growth in the popularity of vaping in recent years, the market is flooded with vape tanks. Nevertheless, picking the ideal vape tank for your mod might be difficult, especially for new users. Therefore, before purchasing, you should consider several criteria: coil type, capacity, size, airflow, and design. The ideal vape tank for your mod will be described in detail in this article. 
Determine Your Vaping Style:
Deciding your vaping style before investing in a vape tank is crucial. Are you a mouth-to-lung or direct lung vaper, for instance? When you vape, you either inhale the vapour directly into your lungs or inhale it through your lips first and then into your lungs. Moreover, mouth-to-lung vaping needs a tank with a narrow bore drip tip and tighter airflow, whereas direct-to-lung vaping needs a tank with a wide bore drip tip and plenty of airflows.
Type Of Coil:
Your experience will be strongly impacted by the coil type you select for your vape tank. Replaceable coils and rebuildable coils are the two primary types of coils. When replaceable coils wear out, they may be quickly replaced because they are already formed. Yet to make and wick a rebuildable coil, you need some skill. They are, therefore, perfect for vapers who wish to personalise their vaping experience and make long-term financial savings.
Capacity:
How frequently you must replace your vape tank depends on its capacity. A tank with a bigger capacity will be great if you smoke often. Larger-capacity tanks, however, are typically heavier and less portable. If you prefer a tank that is more portable and compact, a tank with a smaller capacity would be appropriate.
Size:
Another crucial aspect to consider is the size of your vape tank. A bigger tank would appear more proportionate if you have a big mod. On the other hand, a smaller tank is more appropriate if you have a mod. Also, larger tanks are frequently heavier, which could compromise your mod's portability.
Airflow:
Your vape tank's airflow impacts the flavour, throat hit, and vapour volume you inhale. Tanks with more airflow tend to create more vapour and a smoother throat hit, whereas tanks with less airflow have less vapour and a stronger throat hit. You can modify the airflow in some tanks to provide a unique vaping experience. You can customise your vaping experience by changing the airflow per your preferences. 
Design:
The design of your vape tank should be taken into account as well. Do you favour elaborate, vibrant designs over streamlined, minimalist ones? Do you want a tank that requires more work to remove and clean or one that is easier? Additionally, some tanks include distinctive characteristics that may appeal to some vapers, including LED lights or reversible drip tips.
Brand Reputation:
Finally, it is essential to consider the brand reputation when choosing vape tanks. There are numerous brands in the market, each with strengths and weaknesses. Therefore, a reputable brand with a proven record of producing high-quality tanks is recommended. 
You can check their customer reviews to learn about their products and services. By evaluating customer feedback on their website, you will 'know their vape tank quality and shipping services. Don't fall for low prices because they can cost you too much in the long run. You should also compare different vape stores' pricing points to get a reasonably priced tank. 
Wrap Up!
Choosing the right vape tank for your mod can significantly affect your experience. It is important to consider factors such as your vaping style, the type of coil, the capacity, the size, the airflow, the design, and the brand reputation before making a purchase. Following this guide, you can choose a vape tank that suits your needs and preferences. Always prioritise safety and quality when choosing a vape tank, and enjoy your vaping experience responsibly.
So, why wait? Get your hands on vape tanks by remembering the steps mentioned earlier. Then, consider buying a vape tank from a reputable vape store to enjoy your session.