Business
Project Planning Services For Business Success
Project Planning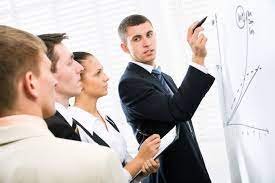 In a business, goals fervently undertaken are organized into projects. Whether the team is working on an in-house project or a project on behalf of a client, the actions of its members are best guided by a solid document called the project plan. It is the key to a successful culmination of any professional endeavor.
When companies find themselves occupied with other work details. Or when they find themselves unfortunately deficient in the relevant skills and know-how to draft an organized, cohesive, and purpose-driven program. They can commission to have their project planning and scheduling carried out as an outsourced service.
There are companies specializing in contriving different kinds of project plans; so businesses can rely on such a service provider to build a professionally drafted project management scheme.
Project Planning And Scheduling
An exhaustive project plan is generally created to describe the work structure and the breakdown of tasks and resources for the project. In addition, it accompanies a specimen of a worked project schedule.
Resource Planning
At the same time, a resource plan is also needed to pinpoint and make available the resources required to finish the project successfully and timely. There is a schedule table for resources, which defines when labor, material, and equipment are to be used. The resource use table, on the flip side, allow team members to sort out to which activities specific resource, should be assigned.
Procurement Planning
Procurement planning is needed when a business opts to outsource goods and services from an external supplier. Such a plan will enumerate what these are, why their outsourcing, and the rationales for them with respect to the project. The appropriate tender process is also detailed to prove that the selection process for suppliers and products is fair and authentic.
Monitoring and Control
Finally, monitoring and control are necessary for the successful culmination of the project. This service is also vital for evaluating the efficiency and efficacy of the original plan' and coming up with changes to keep the project on track.
The Final Thought
At the end of the day, all the project planning and scheduling are the ticket to a smoothly going workflow and a successful realization of any project. Without a plan and schedule in place, no project can move ahead. Hence proper project plan and the right scheduling are most important for a business. Outsourcing these services to a professional allows you to spend all your time and efforts on more critical aspects of your business, such as building customer and/or client awareness to generate revenue; and offering products and services to your existing customers and clients.
A final thought to keep in mind is that planning and scheduling professionals are very knowledgeable in coming up with different kinds of project plans and schedules. Moreover, they are capable of, completing this for you in much less time without any compromise on quality. At the same time, all of the questions that investors and creditors may have will be answered by your project plan.