Games
Top 5 most suitable Roblox games for kids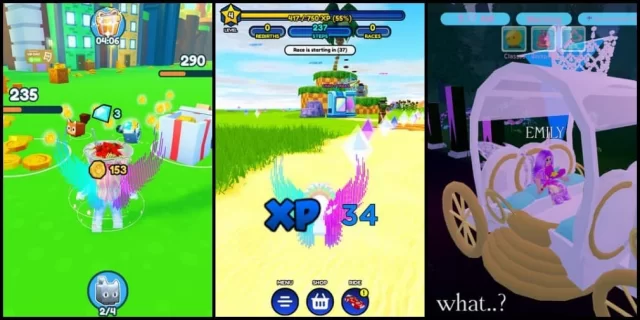 Roblox seems to be a platform geared for the younger age. Everything submitted to the Roblox site is AI-checked to ensure it is safe for children to see and access. That being said, a plethora of new games are uploaded to the platform on a weekly basis. These many games have various emphasis, with many of them directed towards children! We hand-picked a number of Roblox games that are good for kids since there are so many to choose from!
The games on this list aren't violent and aren't very difficult. Some of them concentrate on creativity, which is a very frequent game among children, while others offer charming characteristics such as pets to gather and basic but enjoyable components to keep them involved. All of the games on this list are not only acceptable for children, but also really enjoyable for them to discover and play. None of them should be too difficult, and they should all be interesting enough for your youngster to enjoy. I've also avoided games with a lot of in-app purchases or with complex purchases that your youngster could wind up engaging with by accident.
Drift Hunters – the most popular video game today!
Pet Simulator X!
Pet Simulator X! is a Roblox game about collecting coins and unlocking adorable pets. There are tons of different pets that you can find, and each of your pets will help you dig up coins and boxes to get more money for more pets. You can also use your coins to unlock new areas that have more coins for you to collect. It's a really simple game, but one that you can end up spending a lot of time in as it's just fun to collect these coins and work your way through getting more pets to help you out. We also have redeem codes for Pet Simulator X that will turn out useful if you decide to give this one a go.
Adopt Me
Adopt Me is one of the most popular role-playing games on the platform where children can pretend to be babies or adults. This type of role-playing is something that younger kids do all the time – pretending to be the adults they see around them or younger versions of themselves. There are also lots of different jobs around the map, allowing them to pretend to be a teacher or a doctor. Adopt Me also features pets, which come out of eggs you must take care of. These pets are really adorable and fun to collect! Our regularly updated list of codes for Adopt Me will be useful for any player, as they usually give you much-needed bucks.
Bee Swarm Simulator
Bee Swarm Simulator takes you into beautiful fields full of bees and honey bears! You are able to collect honey from flowers, which you can use to then make honey to unlock more bees and grow your hive. The world in Bee Swarm Simulator is super child-friendly, with tons of big flowers for you to look at and colourful hidden areas. There are giant bugs that appear, but your bees do a great job of taking them down. You can also get quests from giant honey bears who just need your help, and grab tokens that contain various fruit! It's a cute game, and like the previous two, we have codes for Bee Swarm Simulator as well.
Warrior Cats: Ultimate Edition
Warrior Cats: Ultimate Edition is a game based on a tween book series, so it's a game that is really aimed at children. You do not need to have knowledge of the book series to enjoy the game, however. You can pretend to be a baby cat or an adult cat, running clans and hanging out with others. In the world, there is an adoption process commonly done, where someone will take you under their wing and help you explore the world. It's a really nice game graphically, and the cats look super realistic.
Jailbreak
Jailbreak is one of the best games for children on the Roblox platform. It is a game where you have to become a police officer or a criminal. If you decide to play as a police officer, your task is to catch criminals and put them in jail. And if you pick the criminal, you will have to rob banks, casinos, etc. The gameplay is pretty simple, so even a kid won't have any problems playing this game. Also, we highly recommend you play this game with your friends because you can more effectively catch criminals or plan a robbery together.